Empower Network Team Leaders Welcome YOU
Empower Network as a whole has a feel-good story to it despite the peaks and valleys of its long, spiraling, controversial history - and no matter how you splice it or roll the dice - EN deserves its merit as a legit heavy weight contender in an over-crowded "how to make money marketing message world".
Though there has been misery, there has also been mastery; and all in all, the combined success this internet marketing system has produced in conjunction with their prestigious training community and Kalatu premium viral blogging platform, has been nothing short of innovative and impressive to say the least.
In our updated Empower Network 2015 review - we want to answer your 2 main questions:
a) what is this program?
b) what it can do for you?
To label Empower as a leadership factory and digital gathering ground for entrepreneurs would be an accurately assessed statement - but we want to review all the moving elements and pieces that make this a complete and comprehensive MLM-styled business opportunity that can go to work for you in multiple ways while gaining invaluable experience from some of the best to ever put on an internet marketing helmet.
Without getting to complex and complicated about the evolving compensation plan upfront, we want to give you the real reasons why we have stuck around this Empowering community for nearly 4 years now.
Our Empower Network Journey
My partner Melissa and I joined Empower Network back on November 25, 2011 (they first opened doors on October 31, 2011) and have not stopped signing the Empowering tune ever since.
To go into great detail of all the new relationships established and lifestyle enhancements we experienced would take awhile to list (affectionately and appropriately) so we will just allow some of these pictures to be a 1,000+ words on their own.
For us, we know the network marketing grass roots movement started with one powerful statement and purpose; people helping people.
And Empower Network quickly became one of our greatest assets and opportunities to mastermind with like-minded entrepreneurs and many multi-millionaire visionaries. Of course this is a good time to introduce David Wood, the original founder and creator of this once-thriving, still-kicking community of die-hard dedicated leaders and personal development seekers.
Empower Network Event Cycle - Peak Look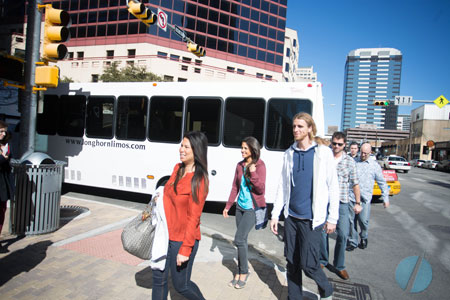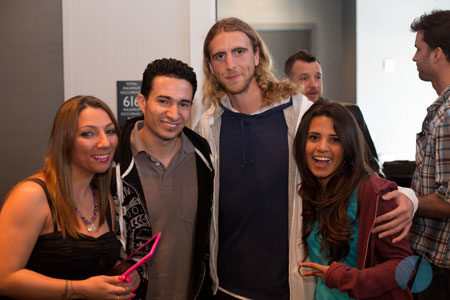 One Word To Describe Empower Network?
One of the biggest questions and feedback we get here on what people want to know is the best way to describe what Empower Network actually is.
While I don't know if any one word all-encompassing adjective to properly use here - we would say: Leadership.
The Kalatu blogging platform, online marketing training products and commission-based business opportunity really help Empower distinguish itself as a premier, go-to, industry-leading MLM-hybrid program that leaders have been attracted to and set down roots to grow a real income stream using the principles and philosophies taught within their WWW walls.
We know when you google'd Empower Network scam or review that you probably saw a wide variety of mixed-reviews about the company - but we want to show you what an affiliate who has been working the system for 4 years can actually do - and why still in 2015 Empower continues to innovate and expand where possible and necessary.
Some people couldn't commit to the business model and totally failed, for others Empower Network is a life changing business that has helped attain freedom and success – different truths for different individuals.
Inside the community you will find everything from, mompreneurs, who can now stay at home with their kids or Dads who now have more time to hang out with their families, to single people and families who are traveling the world, making a living, literally, from their laptop.
Is the Lap Top Lifestyle Possible?
The Information age
Whether you are looking for a way to travel the world, build a business that can be run from home, or want to develop an income stream that allows you to quit your job and manage your own time, marketing online can help you get there.
Marketing has made the laptop style possible since we can now connect and sale things ( info products, items, training) from anywhere in the world.
To better explain, what Empower Network IS, let's begin by what Empower Network is NOT:

Empower Network is not a get rich scheme.
This program is for entrepreneurs who are committed to working for themselves, people who are searching for alternative income options and are willing to stick with something long enough until it blossoms.
You must avoid lottery mentality when approaching a serious business.
Rather Empower Network is a system that can be use to:
• Get the skills to learn how to market online.
• Use the information to build your current MLM business.
• Increase the value of your small business and get more leads through blogging and key marketing strategies.
• Improve and simplify your marketing skills online.
• Connect to a huge growing and thriving online community of entrepreneurs.
If you've heard or seen information online about Empower Network, but are not sure yet exactly what the company is and how it works.
On this personal and detail review we are going to share the answers to some of your most persistent questions, so you have a clear picture of what this 100 Million marketing giant is.
First, We will go over basic information about The Empower Network Company.
Second, We will go over a complete overview of the product -line.
Third, We will talk about how affiliates in the company get paid.
Finally, We will share more about our experience with the business and how we have been able to make it work for us.
Who Is The Empower Network?
Empower Network is a direct sales program that operates under a network marketing business model.
The company specializes in offering the latest and most cutting edge educational products that can help people market and learn how to make money online.
Empower Network was first founded in 2011 by David wood as we mentioned before with this partner who is no longer involved in the company due to health-related personal issues and reasons; but together they went on to create an organization that paid over 140 million in commissions to it's affiliates.
Now, MLM icon Dave Wood is the sole owner and visionary for the company along with Jonathan Cronstedt.
Regardless of losing a co-founder, David Wood and his corporate team of marketers have continued to lead Empower Network to greatness by teaming up with experience internet marketers.
Empower Network head corporate office includes CEO J Cron and Mars Burden as Chief Marketing Officer, both individuals who have tested and develop multiple online campaigns and have real hands on expertise in digital marketing.
The company is based on the idea that people like you and I can build and develop a business while having a life.
The main mission is to " Empower" (which means to give ability) as many people as possible through the network, products, training, opportunity and support.
As of 2015 Empower Network has created 12 millionaire affiliates, with its unique business model.
(Results not typical, click here to see average income)
Empower Network offers aspiring entrepreneurs a real chance to stop trading time for money.
It PAYS To Learn MARKETING
To better understand Empower Network, think about college education for example, this is the kind of education that is "supposed" to prepare you for a job and the work force (but doesn't always work).
Similar Empower Network is practical marketing education, you can use to build a business and avoid getting a job. In other words the raw ability of knowing how to market can help you create lucrative opportunities and frees you up from depending on employment to generate an income.
After studying online offers, e-commerce and how businesses are transformed with the power of the Internet, experts have figured out the pinnacle of the information age it's, marketing.
Marketing involves having an online presence for a business to leverage by connecting with people in the online world of the World Wide Web (WWW).
From Empower Network official site, here is what the company says about their services. –
Empower Network is one of the largest blogging communities and publishing platforms online, as well as a provider of educational training products to service online marketers and start-ups home based and small businesses.

The Empower Network marketing training is based in 6 informational and marketing tools, including the Kalatu blogging platform, coaching packages for startups business and video hosting.

Approximately 30 thousand entrepreneurs are active empower network affiliates who make and earn commissions from the sale of empower network products.
The Business Of The NEW ERA
The truth is just a decade a go not anyone had the power to reach the attention of the masses, like we can in today's world.
Advertising was an expensive commodity mostly ran by radio and television. Now days with so many channels and ways to reach and connect with people, it's never been easier for aspiring entrepreneurs and business owners to reach potential customers.
How Can Empower Network Products Help YOU?
Empower Network has 6 main products you can purchase to learn the trainings of highly skilled entrepreneurs who market their businesses online.
Empower Network products include:
The Kalatu & Kalatu Premium Viral Blogging System
Inner Circle Audios
Top Producer Formula
Team Building Formula
Mass Influence Formula
There is a lot of material in this 5 modules as well as tools at your disposal to help you earn a real income from the Internet.
Kalatu THEE Blog
If you are in business one thing that we can all agree on, is that in today's society, you need a website, a blog, a place where people can find information about you, your company and the products you offer.
The main purpose of a blog is to connect you with the marketplace and help you create rapport with people that have a common interest with you and your business.
If you learn how to market your blog productively, it can help you create a following as well as new buyers.
On the other hand....
Starting a blog on your own can be a little difficult and frustrating specially if you are not tech savvy and have never builded a website before.
Kalatu is Empower Network flagship product and stands at the core of starting your business.
As a blogging platform Kalatu has a sleek design that can be easily customized to your business design, objective and likings. In a nutshell, Kalatu is very well put together and can act as an official website for any business you are into.
Kalatu Professional Blogging Platform
• Kalatu Premium for Professionals Blogging System
• No Website Hosting Fees
• SEO Optimized & Friendly Wordpress Platform
• SEOPressor Wordpress Content Optimization Plugin
• High Converting Lead Capture And Proven Sales Pages
• Friendly Facebook And Social Media Integration
• Access To EmpowerNetwork.com Aged Domain & Establish Authority
• Fast Start Video Training & PDF Instruction Manuals
• Training Video Workbooks And Audio Lessons
• Built in Email List Building Follow Up Series
• Hypnotic Empower Network Sales Funnel In Place
• Ability To Earn BIG Commi$$ions & Residual Income for Blogging!
Inner Circle - Rewire Your Brain
If you are planning to be successful in any area of your life, your mind has to be right first.
You may already listen to personal development and people like Tony Robbins, Brian Tracey and old school teachers who are and have been successful for years.
The inner circle training, however gives you a chance to listen to regular people like you and I who are making a life changing income using the Internet everyday.
The Inner Circle membership is a collection of audios created by successful entrepreneurs on their success journey.
The content in these audios will help you recognize success principles and instill positivity and motivations, allowing you to remain engage with the business. The inner circle audios can literally rewire your brain as you listen to the audios on a daily basis – while you drive, clean the house, exercise or anything you can think of.
Inside the inner circle you can find over 100 audios that can help you rewire your brain for success.
Note: The Empower Network Inner Circle is hands-down some of the best internet marketing training in the world. Blogging & Inner Circle are the perfect combination.
Empower Network Inner Circle Membership
• Professionally held High Quality Interviews with Marketing Leaders and Experts
• Top Online Marketing Secrets Exposed by Proven Leaders and Success Mentors
• How to Generate More Traffic for Ultimate Lead and Email List Generation
• Where to Start if new to Internet Marketing - Strategies, Techniques, Hands-On Methods
• 24/7 Downloadable Audios and Crystal Clear Video Training Courses
• Up to Date Step By Step Guides on How to Make Money Online
• Constant and Consistent Empower Hour Monday Night Calls
• Insider Marketing and Promotion Secrets on How To Sell Stories
• Ability to Earn Big Commissions with Private Resale Rights
The Top Producer Formula
How To Sponsor and Bring People In The Business?
If you want to learn what other people are doing to bring new members in the business and sponsor people daily, this is a MUST have product for you.
The sad truth of network marketing is that most people never sponsor more than 2 distributors or affiliates in their business. For the most part their failed attempt has nothing to do with the company but more with the training, the average newbie uses, which may seem easy but doesn't produce a lot of results.
For example, when starting a network marketing business most sponsors advice you to make a list of everyone you know to tell them about your new business, while it may seem easy – Once you start calling you soon realized that is not as easy. One of the main reasons why is NOT easy, is because most people don't have an entrepreneurial mindset.
The Top Producer Formula tools and training will help you target and connect with people who have a genuine interested in the information you present to them.
Note: Truly Unique and Superior Quality Marketing Knowledge, Experience, How-To, and the Like all presented and packaged with Supreme Quality and Professionalism.
Empower Network Top Producer Formula Training
• 11 Hours Plus of Hi-Definition Video Training from David Wood's Costa Rica Mansion
• Explains the Psychology & Belief System of the Empower Network's Exponential Growth
• How to Build Audience, Rapport, Confidence, Community, Culture, & Online Business Empires
• How to Improve and Better your Internet Communication Skills with Social Media
• Elite Internet Marketing Training Methodologies and Cutting-Edge Strategies of the Rich
• Leveraging the Power of the Internet and the Universe Appeal of Blogging Online
• Crafting the Perfect Sales Funnel for Ultimate, Time-Tested, Proven Results
• Ability To Earn 70%+ Commissions When Someone Joins You At This Membership Level
• Individuals have paid multiple-THOUSANDS for the same or less value training and tools!
Empower Network The Team Building Formula
How do you make a lot of money in network marketing?
Aside of selling company products for a commission, the single best way to make money in network marketing, is by building a team of affiliates that can help you make sales and increase revenue.
There are lots of misconception out there when it comes to building successful teams. One of the most common misconceptions is that "having " a big team will get you results, when in fact is having a team that "produces" whats going to help you get the best outcome.
You see, if you have a big team but no one can produce or duplicate your results, is going to be hard to create leaders within your organization and keep the team growing. In other words to succeed in Network marketing you not only have to be able to sale products but also create leaders.
In order to help network marketing, entrepreneurs and home-based business owners create teams that grow, Empower Network developed the Team Building Formula.
Inside this training you will find fundamental principles that will help grow your organization, such as the Law of duplication, how to utilize the law of momentum as well as key ideas that will help you and your team grow.
The training is taught by videos of masters, professional networkers, and marketing legends. The Team Building Formula is a summation and accumulation of years of success and results by some of the leading experts, authorities, and individuals in the network marketing field.
Empower Network Team Building Formula
• 9 Professionally Shot Videos of the Man, The Myth, the Legend David Wood
• Social Content Mastery - The Value and Entertainment Based Blogging
• Syndication Mastery - Automated Viral Social Syndication Techniques
• SEO Mastery - Mastering the Basics, Essentials, and Craft of Search Engine Optimization
• Paid Traffic Mastery - How to Scale and Expand your Advertising Potential Online
• Offline Sales Magic - How to Sell "Stuff" Offline vs Online - Challenges & Differences
• The Leadership Mindset - Advanced Leadership Methods, Abilities, and Control Habits
• Bonus #1: Advanced SEO Tactics Advanced Link Building Tactics
• Bonus #2: Profit Pulling Magazine Ads How Rogue Marketer Makes $20,000 Monthly...
• Bonus #3: How To Create $2,500 Daily From Only 2 1/2 Hours Of Work...
How To Get Started With Empower Network?
Empower network gives you a real chance to have a positive cash flow in your business because you can learn everything under one roof, one company, one opportunity. And they offer company-wide events every 3-4 months in which you can attend and see the action live in the flesh for yourself!
You can use the marketing system to:
• Get More Leads For An Offline Or Online Business
• Use It To Help Increase The Value Of Your Business
• Help Grow And Expand Your Current MLM Opportunity With More Leads.
• Bring Greater Exposure To Your Business Online
It is important to note, that you don't have to be part of an existing MLM business already to get started.
Empower Network can be used as a tool to get more leads online regardless of the kind of business you are running.
Basically the program will help you speed up your learning curve. That can be challenging for most people when promoting or selling things online.
On the other hand you can potentially earn a lot more money if you use the trainings to drive traffic to the Empower network system. Which is THE BEST way to maximize this opportunity.
It is a win-win situation when you join Empower network and use the knowledge to drive traffic to capture pages and get plugged into the system... Allow yourself to begin learning Internet marketing THE RIGHT WAY and more importantly start seeing results.